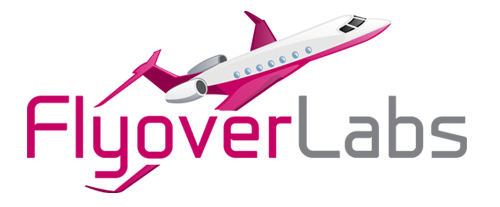 About Flyover Labs
We're based in Madison, WI. We called our podcast Flyover Labs because Wisconsin and the Midwest are often called the flyover states. That means that innovators and investors and partners fly from one coast to the other. Of course that's not always true.
We want to shine a light on Midwest companies and technologies. But we'll also bring on companies from across the nation and world. We hope Flyover Labs gives people ideas. Ideas for their own companies for new products, new business models and new people to connect with.
Why are we doing this?
We love technology and talking about it. These are the conversations we would like to have with people, regardless. We just decided to broadcast them. The more people we talk to the more we learn and hopefully the more you learn.
We're new to podcasting. Our interview skills are much to be desired. But like anything we will learn over time. Every time I talk to a new guest I think of new ideas. It's awesome both from an innovation perspective and a business perspective.
Dave Kruse (Interviewer) and Sajan Thandaserry
co-Creators: Flyover Labs
co-Founders: Augment